The Program:
For ten weeks each summer as part of the Charmaine McKissick-Melton Communications Fellowship, NCCU Mass Communications majors are embedded in working communications offices throughout Duke University – from the medical center to the dining service, from documentary studies to university communications.
This is real-world work interviewing, writing, recording and strategizing with close supervision and coaching from professional staff. The experience gives students a glimpse into possible careers, adds published works to their personal portfolios, and connects them with references and mentorship they can draw on for years to come.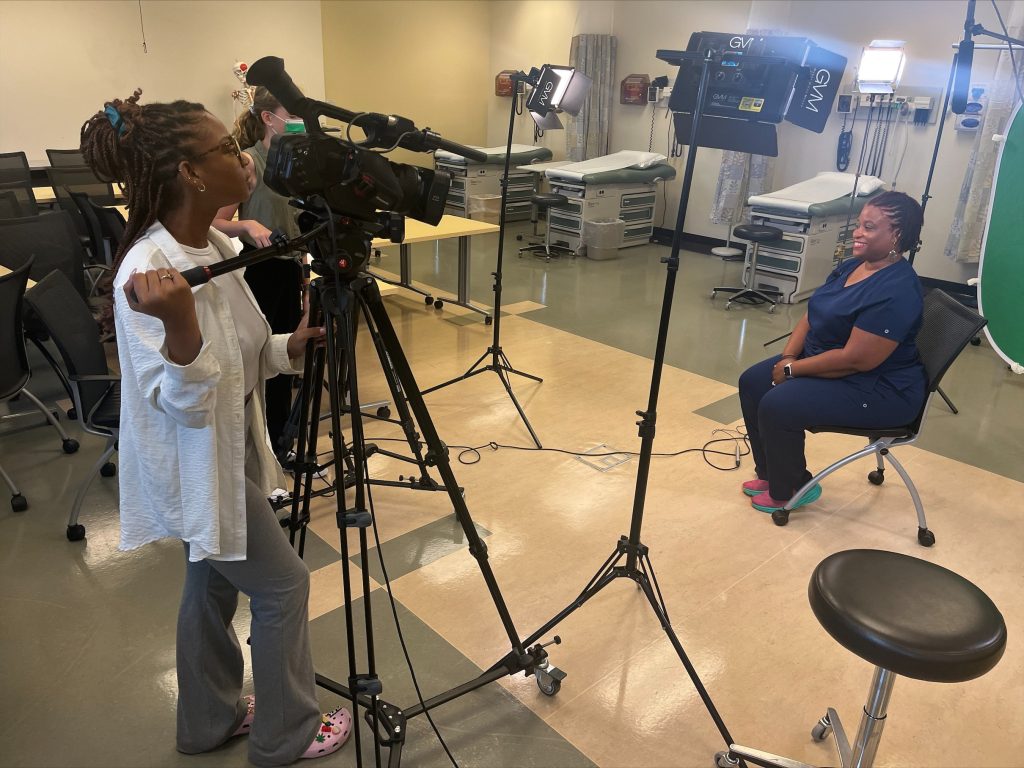 Summer 2023 will be the 16th year of this program, which has provided opportunities to nearly 190 NCCU students so far. Many alumni have gone on to careers in public relations and media and some have been hired by Duke.
The Process:
January – March: Interested students will complete a "Boot Camp" at NCCU to prepare for the application process, the job interview and the work itself.
Late -January: Job descriptions for the Duke internship placements are shared with students, and students are asked to choose three that interest them the most. Student resumes and samples of their writing or producing will then be shared with the appropriate Duke supervisors for review.
First week of March: Students and sponsors meet for in-person speed interviews and then both parties rank-order their choices. Matches are made with a preference for first-to-first choice, first-to-second, and so on, with the student's priorities taking precedence.
Late May: The work starts — 20 hours per week on a regular schedule. We expect interns to be on campus and in the office as much as possible. Each supervisor will negotiate a specific schedule with their intern and outline expectations for the summer.
June and July: You'll also attend a series of 'lunch and learn' sessions with program alumni, career counselors, video producers, social media managers and photographers to deepen your understanding of the field.
Mid-August: You will have published work for your portfolio and a professional reference to help you on to the next step in your career!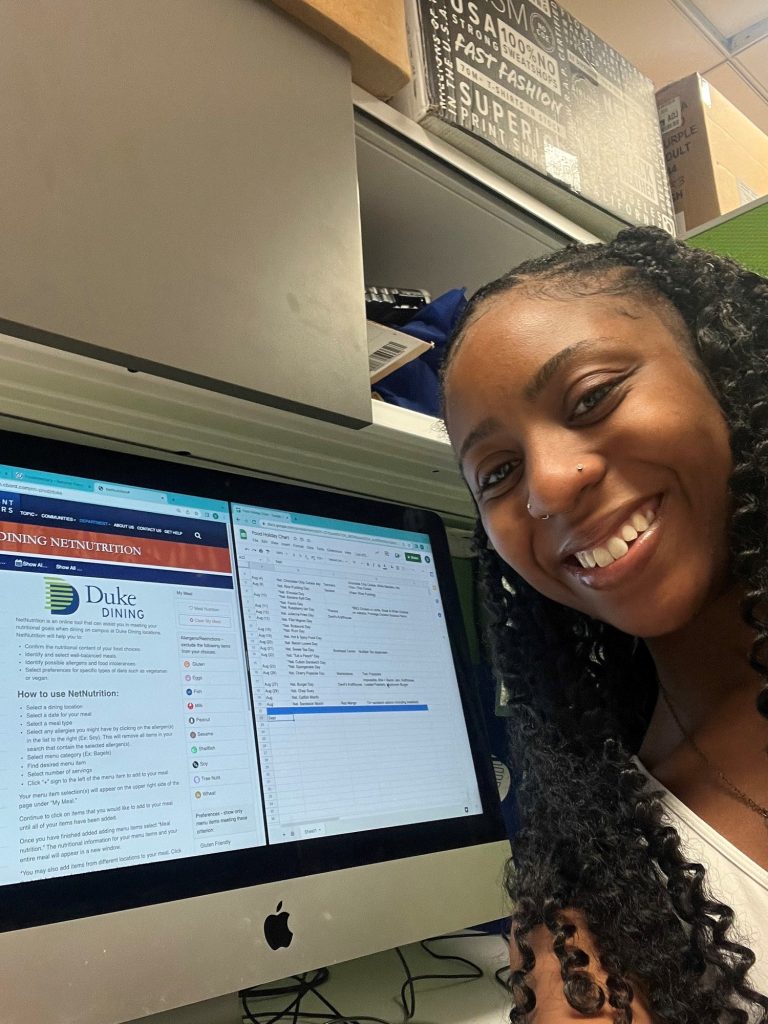 The Compensation:
Dr. Mac Fellows are paid $17/hour for 200 hours (8-10 weeks.) They will also receive a stipend to offset the cost of summer housing, transportation and meals, totaling $3,500 in two payments. The total compensation works out to about $7,000.
Our Namesake: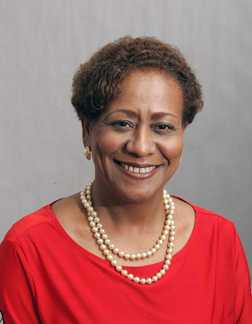 In 2021, we renamed this life-changing experience for Charmaine McKissick-Melton Ph.D., who was an award-winning professor at North Carolina Central University for 15 years before retiring in 2022. In addition to founding this internship partnership with Duke, Dr. Mac helped lead the creation of the NCCU Mass Communications Department from what had been part of the English Department. She also spearheaded creation of NCCU's first digital media lab in the NCCU Farrison-Newton Communications Building.
Charmaine McKissick-Melton received her B.A. in radio, television, and film from the University of North Carolina–Chapel Hill and a master's in speech communication with a specialization in radio, television, and film from Northern Illinois University. She worked in the communications industry for ten years, in radio and television sales and management. From 1993 to 1996 she was a Lyman T. Johnson Research Teaching Fellow at the University of Kentucky, where she received her Ph.D. in communications with a focus on race relations. She previously taught at the University of Notre Dame and Bennett College in Greensboro, NC.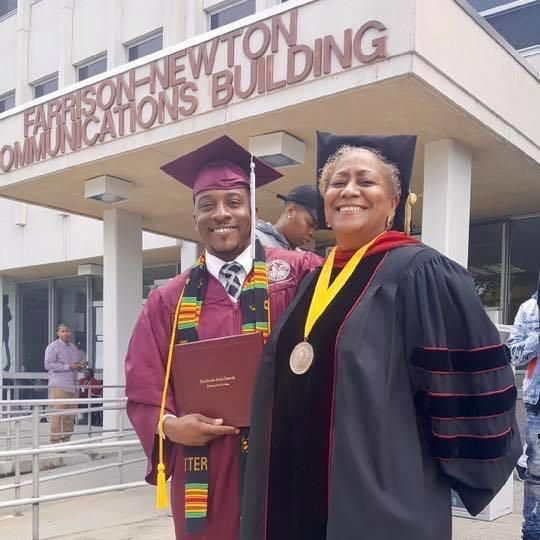 A daughter of Durham, Charmaine was one of the students who helped desegregate the Durham public schools as a third-grader. Her father, Floyd McKissick Sr., was a civil rights lawyer and co-leader of The Durham Committee on Negro Affairs who helped defend the Royal Ice Cream Parlor sit-in defendants in 1957. Her parents welcomed into their home and shared meals with civil rights leaders Martin Luther King Jr., Jesse Jackson, Malcolm X, Stokely Carmichael, Ralph Abernathy, James Farmer, Adam Clayton Powell Jr., and Harvey Gantt.
In other words, Charmaine McKissick-Melton is Durham royalty, in addition to being a much-admired professor who touched many young lives at NCCU. We are proud to honor her with this program.
See What Some Former Interns Thought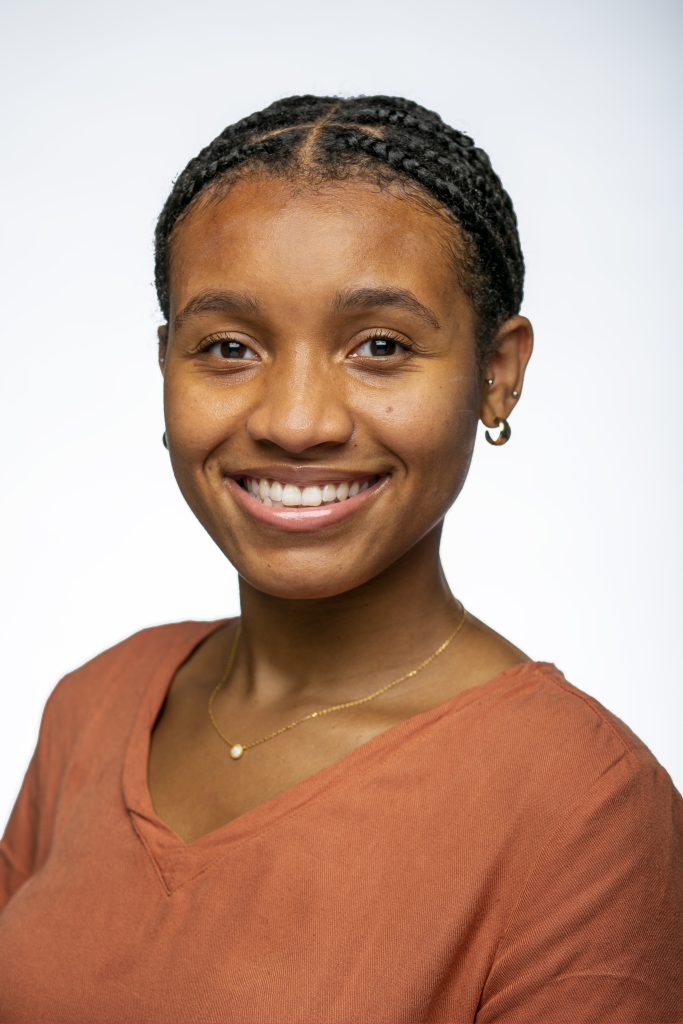 "I interned at Duke University two summers in a row, in 2021 remotely, and 2022 in person. Both internships provided a great learning experience. My first internship at Learning Innovation helped me learn how it would be to work from home while still doing my job. I also gained a better understanding of how it would be to attend professional meetings. My second internship at University Communications provided work experience that would be closer to my future career goal of being a news producer. At UComms, I improved my video editing and writing skills.
Duke's internships have been such a helpful resource for me and have prepared me for what it would be like to actually have a job in my major.
Rebecca Smith
Mass Communication – Broadcast Media
North Carolina Central University Class of 2023
---
"This internship allowed me to become comfortable with public speaking and confident about sharing my ideas judgement-free. I have learned and improved on so many different levels and I know that I will continue to utilize the skills I've learned.
Not only has this helped me zone-in on an area of communications I enjoy working in, I now have a partnership with one of the top schools on my resume and professional work to show."
An anonymous member of the 2022 program.
---
"The Charmaine McKissick-Melton fellows' program was an eye-opening experience that led me to curate my portfolio, build connections, and have hands-on experience in the health care industry. It was incredibly helpful to see the types of jobs available with a Mass Comm. degree and the fellows program offered a variety of avenues for us to pursue.
Dr. Mac was my academic advisor at NCCU and those moments in her office every semester were so meaningful. I recall thinking 'Dr. Mac has so much soul and passion – we are so blessed to be able to learn from her,' I looked forward to going to her class each day."
Chelsea Taft
Mass Communication – Public Relations
North Carolina Central University Class of 2021
For More Information:
Brett Chambers |NCCU Department of Mass Communication | bchambers@nccu.edu | 919-530-5046
Karl Bates | Duke University Communications | karl.bates@duke.edu | 919-681-8054